Olivia's Onion Rings 
Crispy and delicious.
Skill Level: Easy
Cuisine: American
Prep Time: 10 minutes
Cook Time: 1-2 minutes
Total Time: 25 minues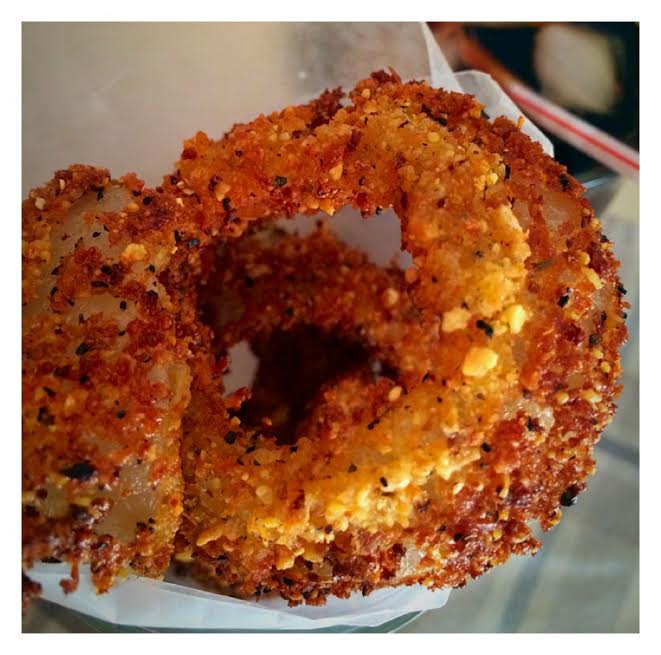 You can't beat homemade onion rings for a perfect crunchy snack, appetizer, or side dish! When you make them yourself, they will contain only onions, flour, eggs, and our croutons made of all natural ingredients.
Ingredients
2 Large yellow onions
2 Bags of Olivia's Croutons Crushed (any flavor)
2 Cups Flour
3 Large Eggs whiske
4 Cups Vegetable Oil for frying
Salt & pepper to taste
Instructions
In a large skillet or Dutch oven heat oil over medium – medium high heat.
Cut onions into thick rings (about 1/2 inch).
Create dredging station (1 bowl flour, 1 bowl eggs whisked, 1 bowl crushed croutons).
Toss onion rings in flour, then dip into egg, coat in crushed croutons.
Place 5-8 rings into hot oil, cook until golden brown (approximately 1 -2 minutes).
Repeat until all onion rings have been fried.
Check out these customer favorite recipes