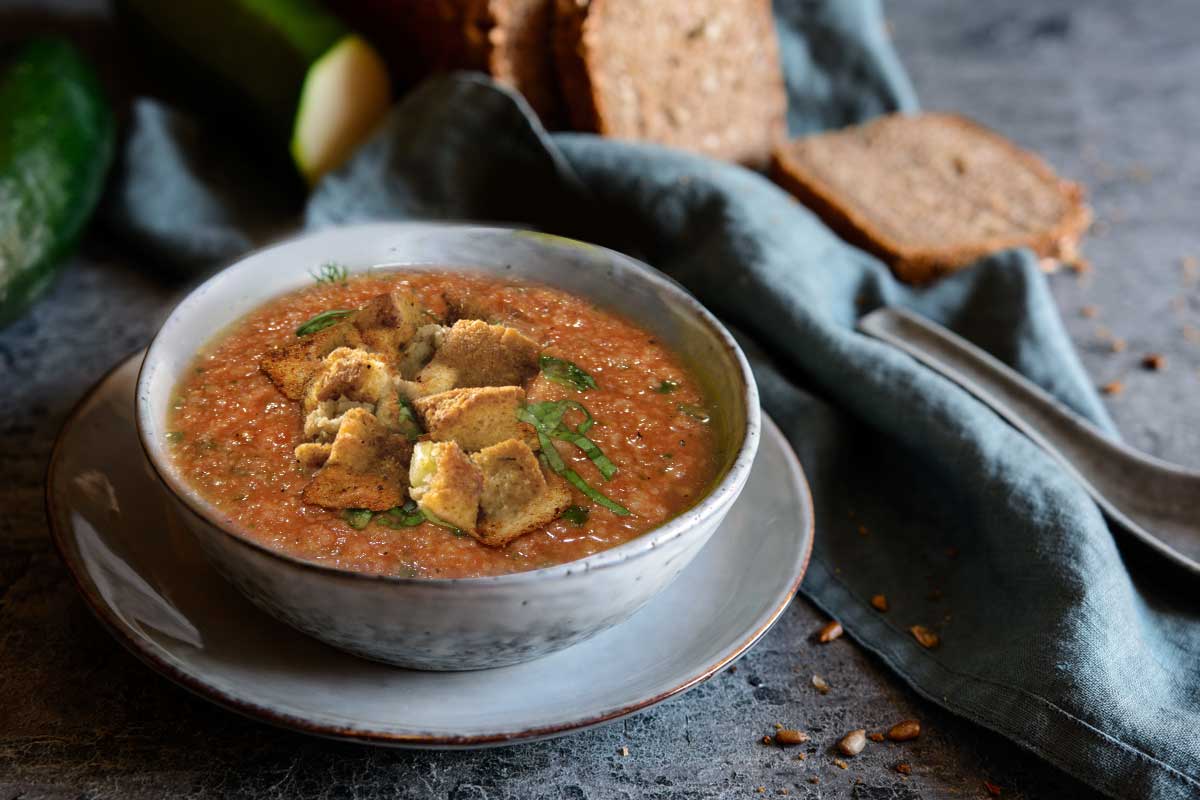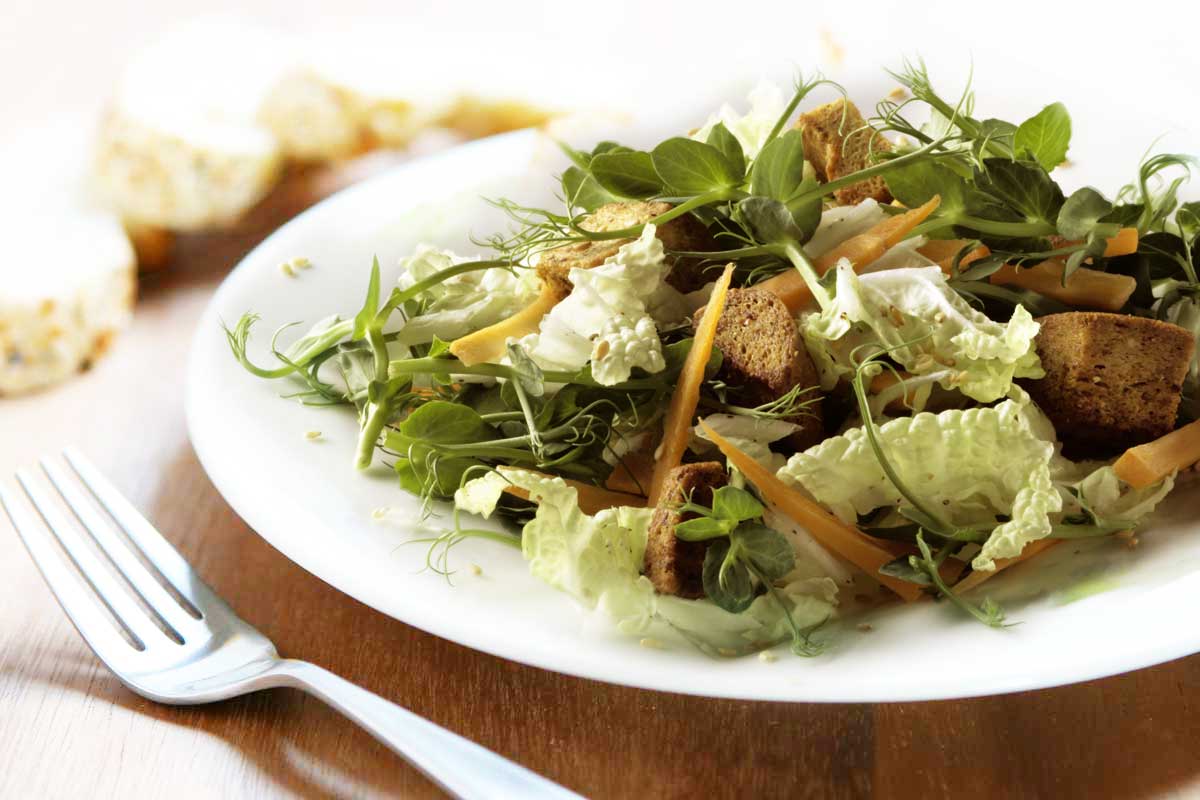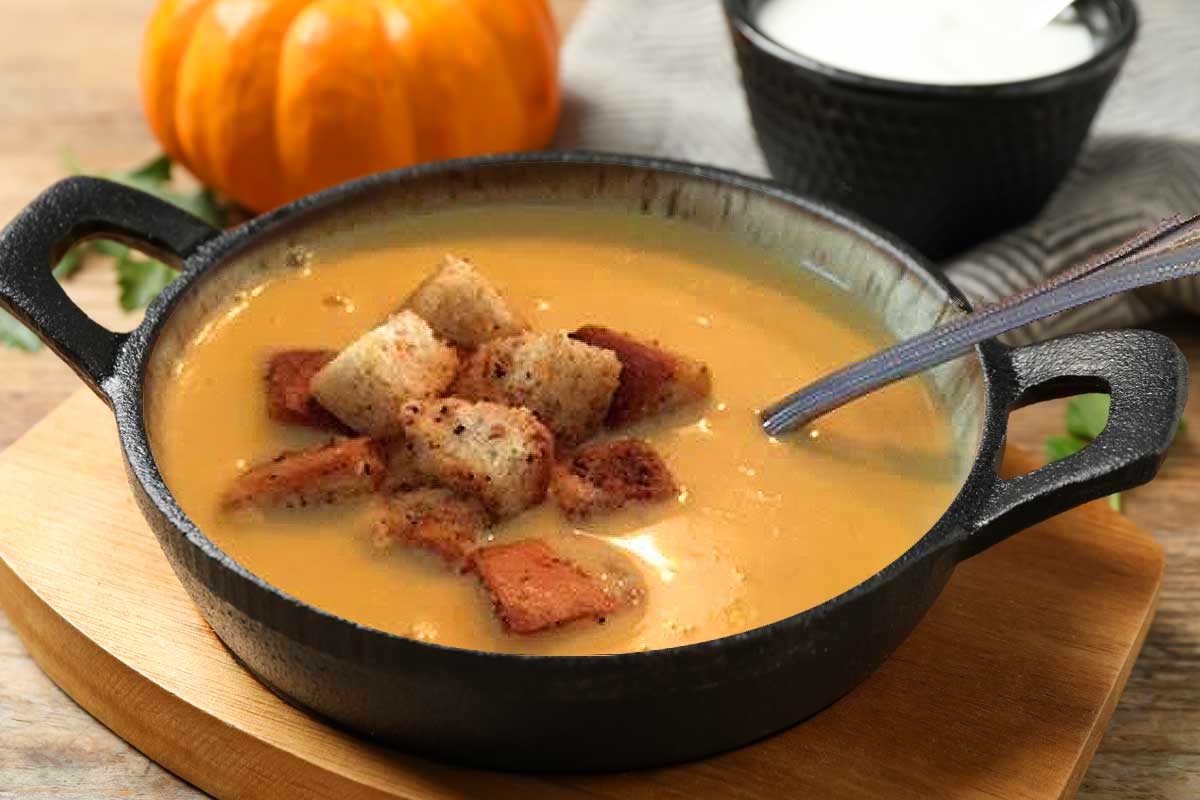 Preservative Free • Absolutely Delicious!
Croutons… The story of how a little piece of bread became very significant.
Before 1991 and before I started Olivia's Croutons, I could take them or leave them. At the time, commercial croutons were little cubes of dried, styrophomey bread, sprayed with some kind of overly salty, fake flavoring. Not much to get excited about. My perception was transformed at my brother's dinner party. I was served the most incredible, scrumptious, homemade croutons. With the delicious, hearty bread, the wholesome oils and the fresh ingredients, my experience of the common crouton was transformed, and I became an immediate fan. Light bulb! The world truly needed a better crouton. The rest is history.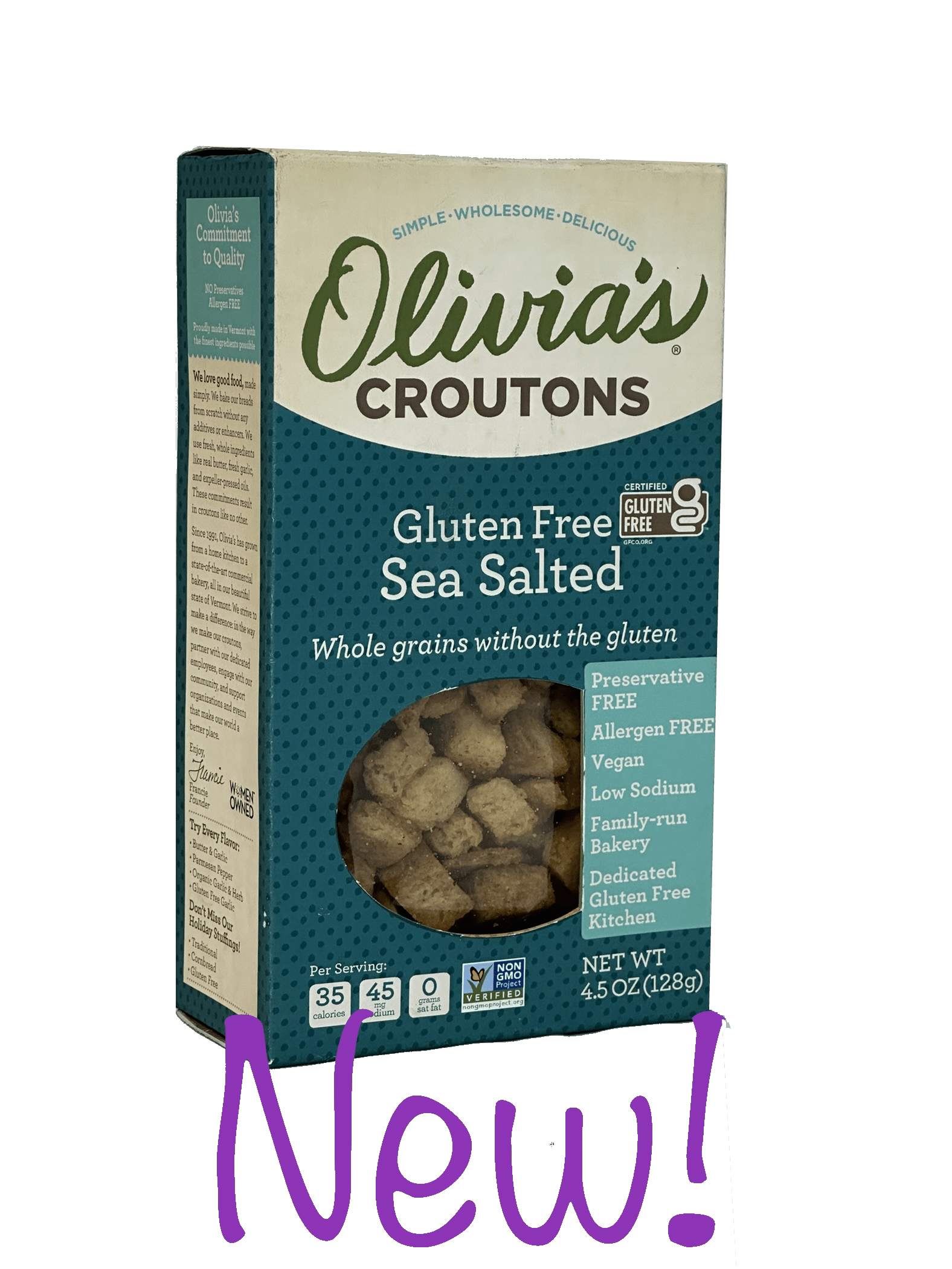 — What's Cooking at Olivia's? —