Steamed Asparagus with Olivia's Parmesan Pepper Croutons
Deliciously Simple!
Skill Level: Easy
Cuisine: American
Prep Time: 5 minutes
Cook Time: 3 minutes
Total Time: 10 minutes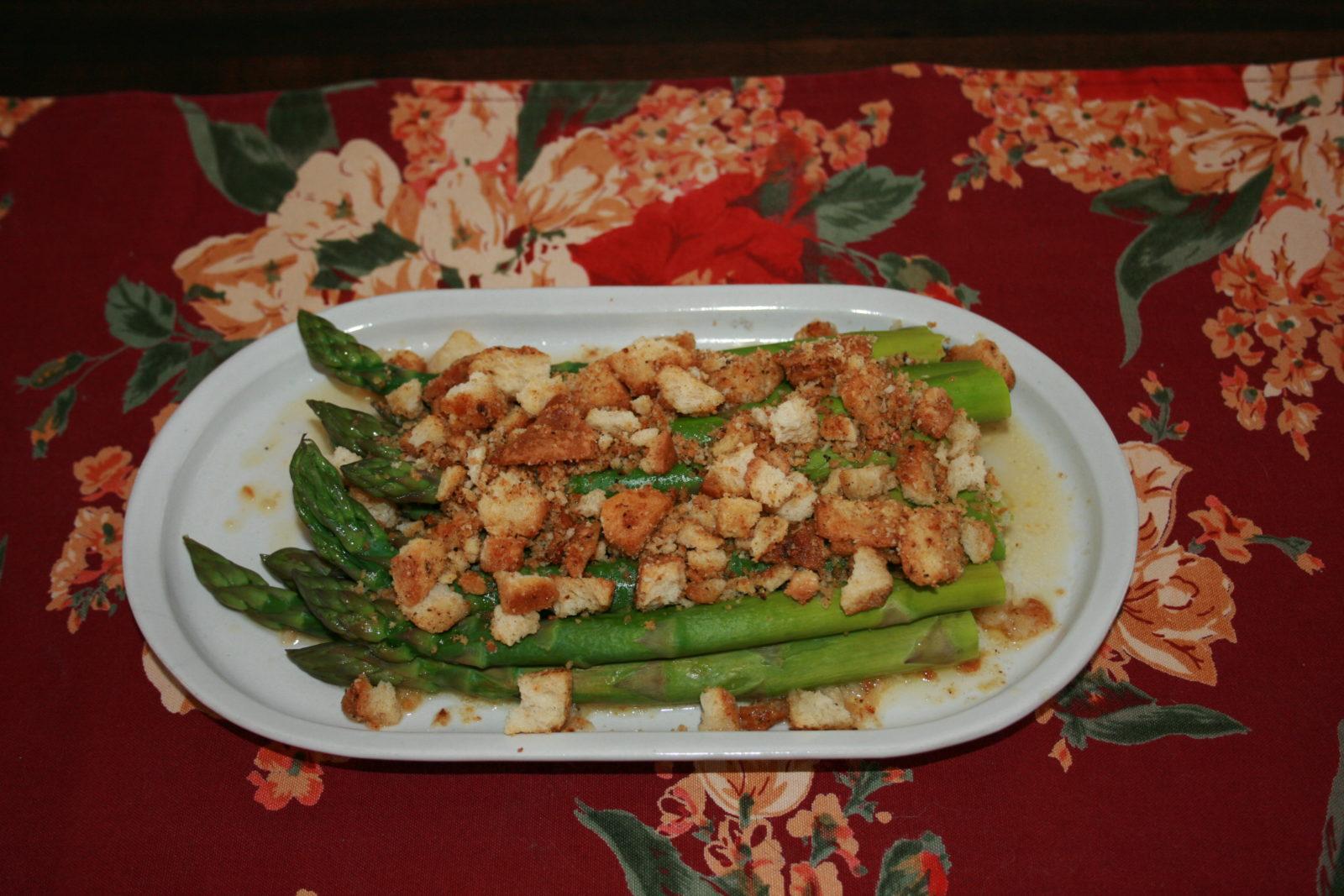 This quick and easy side dish features Olivia's Parmesan Pepper Croutons with fresh asparagus. Our French bread croutons made with a splash of extra virgin olive oil, fresh garlic, and delicious Parmesan cheese add just the right amount of crunch and delicate flavor to this crowd pleaser which can compliment any meal.
Ingredients
1 pound fresh asparagus
2 tbsp. melted butter
1 tbsp. lemon juice
¾ cup Olivia's Parmesan Pepper Croutons, lightly crushed
Salt and pepper to taste
Instructions
Wash and remove ends of asparagus.
In a shallow pan bring about 1 inch of water to boil. Add asparagus and cover for 3 minutes.
While asparagus is cooking melt butter and add lemon juice.
Remove asparagus to a serving plate. Drizzle with lemon butter. Salt and Pepper to taste.
Sprinkle with crushed Olivia's Parmesan Pepper Croutons and serve.
Hint: If you're using fresh squeezed lemon juice, add some added freshness and flavor by garnishing the dish with some fresh lemon zest from your lemon. It's easier to zest the lemon before you cut it!
Check out these customer favorite recipes