Eggplant Pizza
Skill Level: Easy
Cuisine: American
Prep Time:
Cook Time:
Total Time: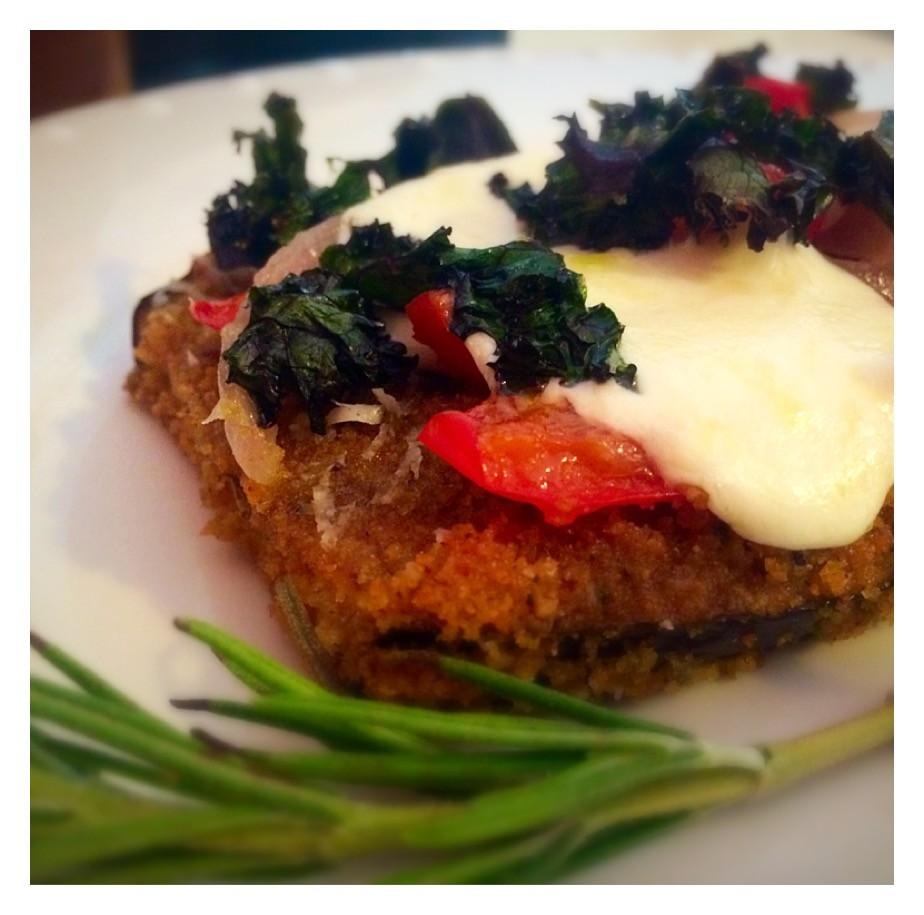 Ingredients
1 Medium Sized Eggplant
1 Box of Parmesan Pepper Croutons
2 Eggs
1 Red Bell Pepper
1 Red Onion
8 Thick Slices of Mozzarella
1 Cup Chopped Kale
Salt & Pepper to taste
Olive Oil for Pan
Instructions
Preheat oven to 400 degrees.
To prep eggplant, remove the top and the bottom and discard. Cut eggplant in half-length ways, then cut eggplant into 1/2-inch-thick slices (length ways). This will be the base of your "pizza".
In a bowl, whisk eggs together and set aside.
In a blender or food processor grind croutons until you have crumbs, place in a shallow, wide bowl.
Next dip eggplant slice into the eggs, next coat the eggplant in crumbs and place on lightly oiled baking sheet. Repeat until all of the slices have been coated and placed on baking sheet.
Place in the oven and bake for approximately 10 minutes.
While the eggplant is baking thinly slice the bell pepper and the red onion. Remove Eggplant from oven and top each eggplant with peppers and onions.
Next top with 2 slices of mozzarella and last sprinkle with chopped kale. Salt and Pepper.
Place pizza's back into the oven for approximately 8-10 minutes or until cheese has melted and is bubbling.
Let rest for 3-5 minutes before serving.
Check out these customer favorite recipes