Kale Caesar Salad with Grilled Chicken
Skill Level: Easy
Cuisine: American
Prep Time:
Cook Time:
Total Time: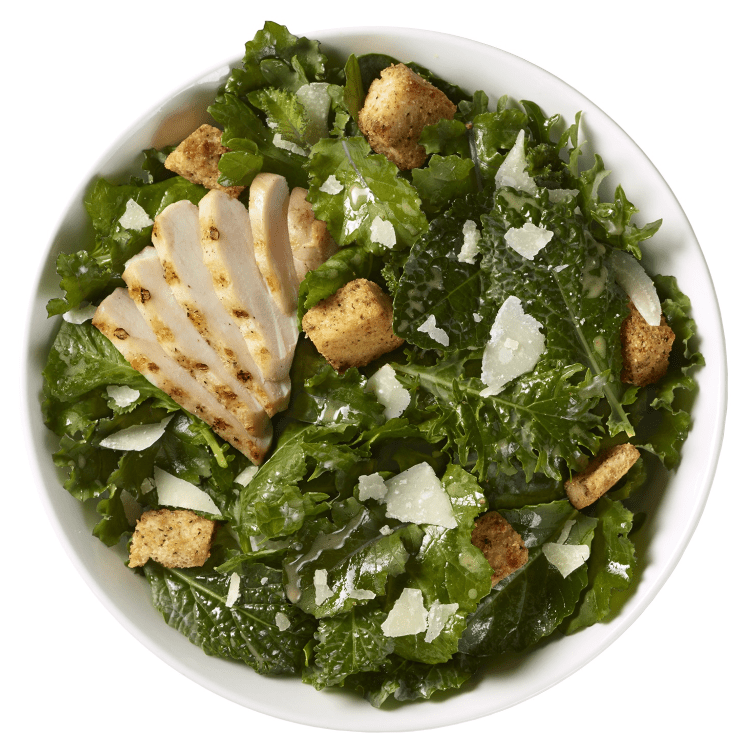 Kale Caesar Salad with Grilled Chicken and Parmesan Pepper Croutons
Ingredients
Box of baby kale leaves, or bunch of fresh kale
Grilled chicken
Good quality Parmesan cheese
Olivia's Parmesan Pepper Croutons.
Caeser Dressing (recipe below)
Instructions
Start with fresh kale or baby kale leaves.
If you use mature kale leaves, remove coarse stems and chop.
Place chopped kale in a plastic bag and drizzle with extra virgin olive oil. Close the bag, massage and shake it for a few minutes, then let the kale rest while you make the dressing.
When ready to assemble, add pieces of grilled chicken, shavings of good quality Parmesan cheese, and Olivia's Parmesan Pepper Croutons.
Add dressing and toss generously.
Top with additional shavings of Parmesan and serve.
Caeser Dressing
1 tablespoon Balsamic vinegar
1/4 cup lemon juice
2 tablespoons mayonnaise
2 cloves chopped garlic
2 ground anchovy fillets,
1 teaspoon anchovy paste, or 1/4 teaspoon salt 1/2 cup extra virgin olive oil
Pinch of salt and fresh ground pepper to taste
Check out these customer favorite recipes